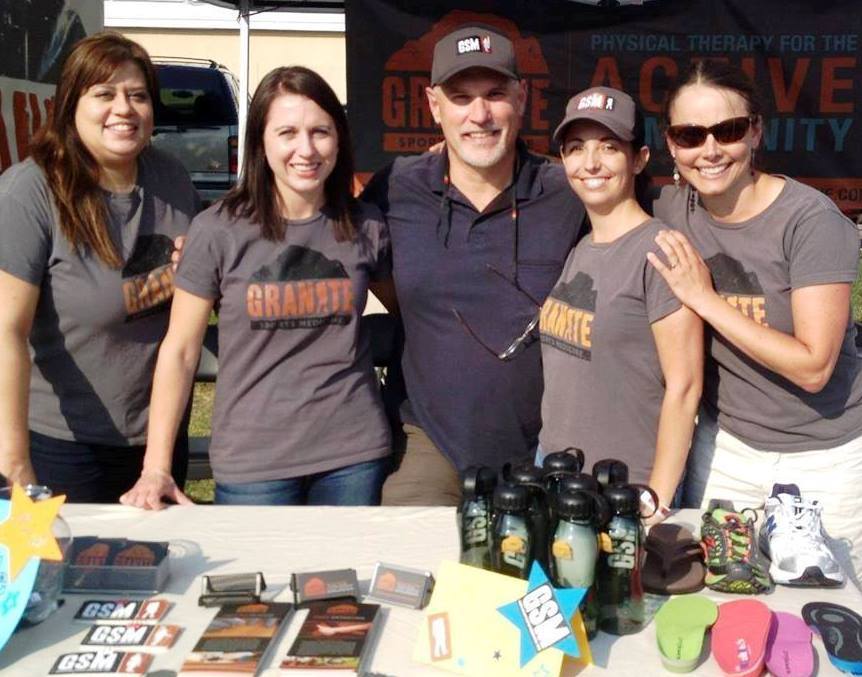 Happy Trails to Granite Sports Medicine's Gary Miller who is moving out of the area. Foot orthotic clients refer to Gary as "The Foot Whisperer."
Granite Sports Medicine (GSM) founder Darcy Cook says, "Many thanks to Gary for sharing his wisdom with our staff, our patients, and our friends! He has helped so many of us continue to be active and enjoy doing what we love. His expertise and sense of humor will be greatly missed. His level of knowledge has been invaluable to us all, and we all agree, subtalar neutral is the key to the universe!"
Gary says, "Many thanks to Livingston for the last 6 years - it was a lot of fun exploring
Montana and Big Sky Country. Also thanks to Darcy and the great people at Granite Sports Medicine - great staff and a great clinic! Always remember: "Happy Feet = Happy Life!"
Darcy says that Max Bartlett will be attempting to fill Gary's "shoes" in foot orthotics and GSM will continue to offer off-the-shelf modifiable foot beds, but will no longer be offering the casted option, which was Gary's specialty.
Happy trails to Gary and Lisa and we wish them the best on their next adventure.